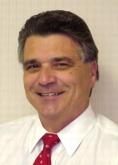 GENERAL EDUCATION:

Bachelor of Science Degree in Business Administration Florida State University, Tallahassee, Florida, 1970

APPRAISAL EDUCATION:

Completed the following courses under the direction of the American Institute of Real Estate Appraisers:

Course 1-A - R/E Appraisal Principles & Practices
Course 1-B - Capitalization Techniques in Real Estate Appraising
Course 2 - Urban Properties
Course 4 - Condemnation
Course 201 - Income Property Analysis

APPRAISAL EXPERIENCE:

Staff Appraiser with the Florida Department of Transportation from August 1970 to August 1973
Real Estate Appraiser and Consultant from 1973 to present. President of Consortium Appraisal, Inc.; Vice President of The Real Estate Consortium, Inc.
Qualified Expert Witness in condemnation testimony in Orange, Seminole, Osceola and Broward Counties.
Engaged in providing appraisal services to a nationwide base of private, governmental, and institutional clients; Completed appraisals on large land developments, and on residential, commercial, industrial, agricultural, properties with additional experience pertaining to air rights, easement rights and special purpose properties; Specialized areas of expertise also include: substantial experience in eminent domain projects and expert witness testimony; financial feasibility analysis of corridor alignments on right of way projects; the analysis and valuation of airport properties; and consultation regarding real property tax contestments.
Presently holds a Real Estate Broker license in the State of Florida. Brokerage services that have been provided to a local and nationwide client-base include: negotiations for and/or the leasing of retail and office facilities for landlords or tenants; property acquisition services for individuals, corporations and governmental agencies; seller representation; and property management services pertaining to apartments and office buildings.

PROFESSIONAL DESIGNATIONS:

Member of the Appraisal Institute holding the designation of MAI, Certificate #5942; also awarded the designation SRPA, Senior Real Property Appraiser.
State-Certified General Real Estate Appraiser, Florida License Number 0000777.

RECERTIFICATION:

The Appraisal Institute conducts a voluntary program of continuing education for its designated members. MAI's and RM's who meet the minimum standards of this program are awarded periodic educational certification. Philip F. Wood is certified under this program through December 2007.