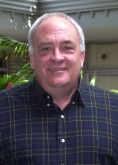 NAME:

Charles B. Byrd

BUSINESS ADDRESS:

Consortium Appraisal and Consulting Services, Inc.
180 S. Knowles Ave., Suite 3
Winter Park, Florida 32789

CERTIFICATION & LICENSURE:

State-Certified General Real Estate Appraiser, Florida License Number 0000908

EDUCATION:

Bachelor of Science Degree, Agricultural Economics with Real Estate Option, Brigham Young University, Provo, Utah

APPRAISAL EDUCATION:

Sponsor: American Institute of Real Estate Appraisers. Completed:

Course 1A1 - Real Estate Appraisal Principles
Course 1A2 - Basic Valuation Procedures
Course 8-2 - Residential Valuation
Course 1BA - Capitalization Theory and Techniques, Part A
Course 1BB - Capitalization Theory and Techniques, Part B
Course 2-3 - Standards of Professional Practice
Course 2-1 - Case Studies in Real Estate Valuation
Course 2-2 - Valuation Analysis and Report Writing

APPRAISAL EXPERIENCE:

Real Estate Appraiser 1983 to present. Engaged in the appraisal of residential, commercial and industrial properties.